As I have promised, this site is about Jaska and Suris as well.
So here you can see them at temporary home in  Upper East Side in
New York, New York  in October 2006.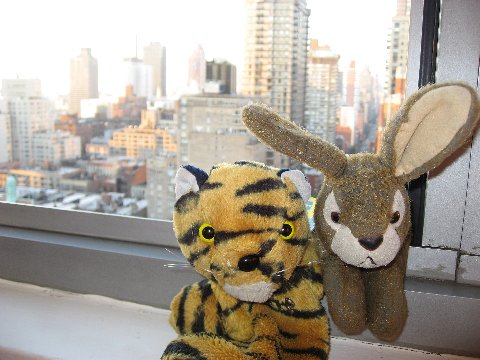 For those of you who do not know them so well, let me tell you that Jaska is the one with stripes and he is he. His special character is this extreamly handy feature of zipper in the back. You may store things you do not wish to loose (like museum tickets) as his backbone. He is quite spineless naturally. You might want to pay special attention to his chest though. He is a member in the "Hiipivä Tiikeri"-club and proudly carries the medal of honour on his chest. His brother w/o whiskers called Jaskan Veli, lives happily in Kauniainen and has been at least in Lithuania.
Suris is the one with sour face = hapannaama (Fin.) = surpuppa (Swe.) = Suris. And she is definately female.
They have been travelling quite a lot lately, China, Estonia, Vatican, Italy, Germany etc. I assume that they have red the
Rick's instructions how to travel w/ humans
. S&J have never met Rick but they ended up seeing his site because Rick's mom belong to
Hospitalityclub
.
Rick has been pretty much around the world and in this picture he is in Istanbul. Suris & Jaska say thaat they would like to go there as well. Hint, hint.
That's enough of him. Back to S&J. They walked around in Brooklyn and saw nice things before crossing the Brooklyn Bridge.
This house was to their liking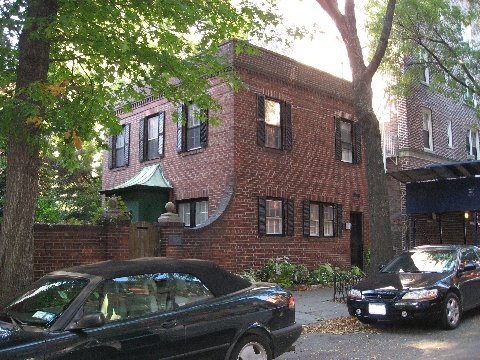 as was the other one as well. Much easier to sneak out to meet friends from these places in Brooklyn Heights than from the 23rd floor in 83rd St in Manhattan.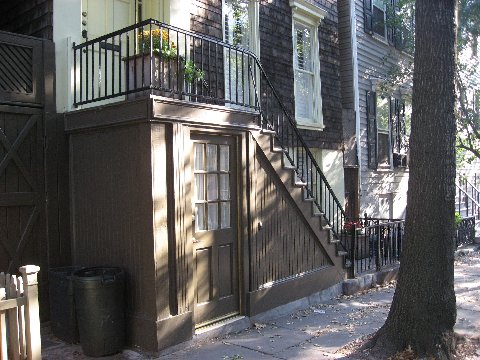 In the next pictures it's hard to see who was more afraid on the Brooklyn Bridge, Suris or Jaska, or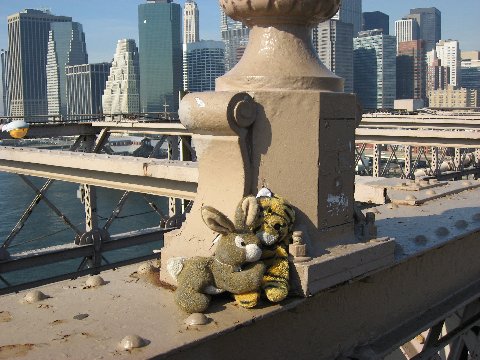 maybe it was Palle?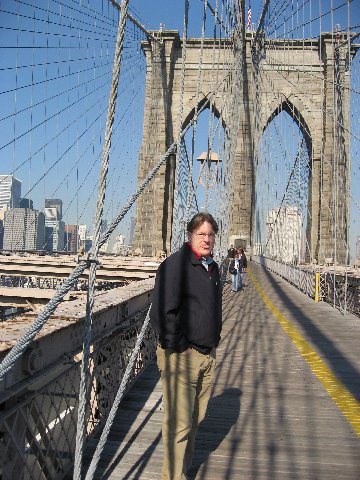 Suris & Jaska tell:
"We were really tired after a week in N.Y.C. (all that walking w/ T&P during the day and wild parties w/ locals at nights when Tylle and Palle slept)


Here is a picture of a local friend. He was quite educated and had travelled his share in his youth.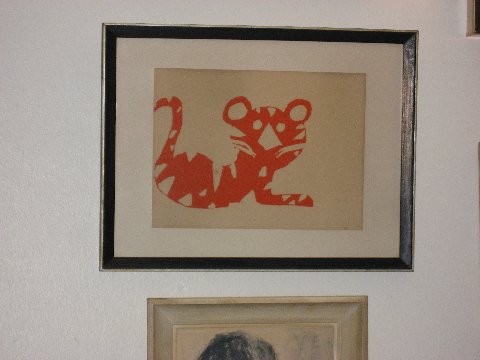 After being in this big city we went to this sanctuary called Annapolis. It was SO peacfull and one day we drove over this HUGE bridge to see the countryside in Maryland and Cheasapeake Bay area.
We found this great place on the southermost tip of Tilghman island. Next time we'll stay over in
Black Walnut Point Inn
that was located just beside where this picture was taken."


"Quote nice for a change, but we really prefer city." says Jaska. And Suris nodds agreing.