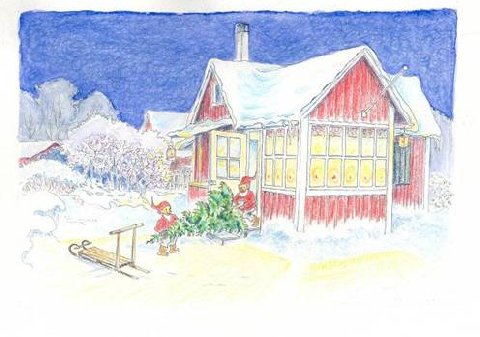 Thank you to all, over100 of you who came and visited us this afternoon, and shame that some of you could not make it. The ham was as fabulous and as
mouth-watering as it usually has been in these occasions.

I'll share my secret with you. The magical thing is water. Instead of broiling it in the oven I put it into a pan and cook it. It takes about 40 minutes/kilo when there is no bone. With a digital termometer I see that it will reach 70 degrees.

This picture is made by my dad and in it is our Mökki, summerhome. It looks quite nice in Christmas time as you can see.