Palle, being 42, has moved to the adult rock series. As a b-day gift from my lovely cousin and her boyfriend PaCi he got two tickets to Bo Kaspers Orkester's concert. Lucky me, I got to use the other one and go with him last Monday to Finlandia hall.
This is what we saw: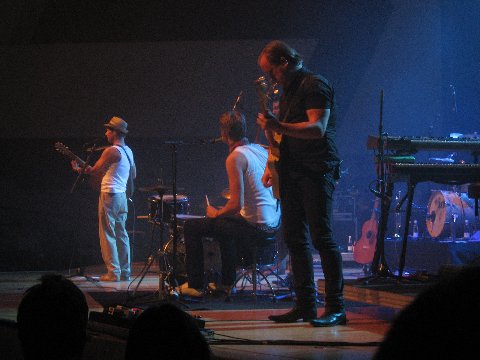 Sounds better on CD but was a really nice experience as a whole. Looking dorward seeing them again.