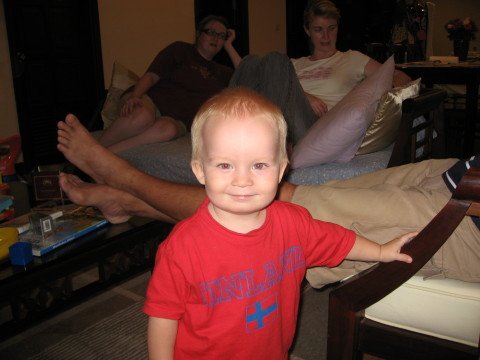 Here you can see the little firealaram, Toivo.
Toivo is not saying that much yet, but the problem is in the ears of the listener. He can say many things in vietnamise, for exemple com (rice). He wakes up early to have some quality time w/ mom before she goes to work. Toivo's best friend is Maso, a ½ mongolian pal who lives in the same house.
And to talk about the house. Toivo lives in the tall house seen at the next picture.
Here you can see the quite magnicificant gates that lead to this settlement.