Aperitif
We had fabulous party yesterday. 12 friends gathered together to our residence to
celebrate. The excuse this time was that it is 7 ½ years since we had our 30th B-day party in Otrobotnia. If you are mathematically orientated you can quicly count that it was time to have our 75th b-day.
Here are some pictures for you. More are to come. And some videos as well. So keep tuned.
Ready, set..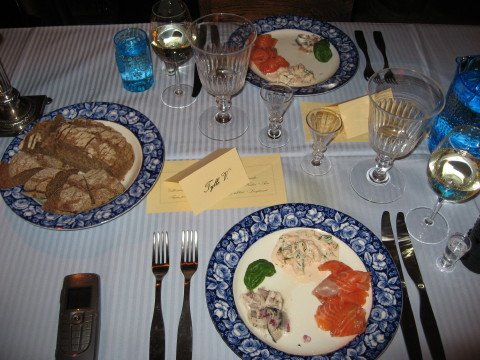 GO!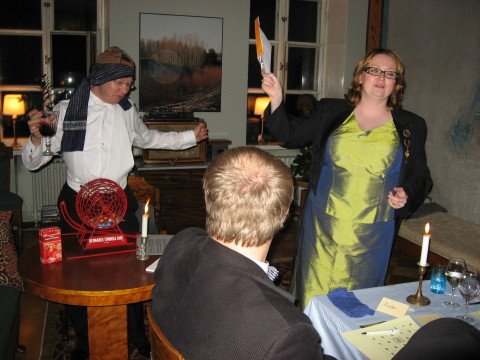 What do the 75 years old do? They go and play Kinkku-bingo! This time the Bingo came to the people. First price was (invitation to our annual)
HAM (party)
! Another common price is coffee. As you can see there is a packet at the table. But we did not have unopened coffee packet to give away so we gave something that looked  similar. Crushed tomatoes.
Heka and Tylle
Mari and Seppo.
Our big day was noticed arount the world and we recieved greetings per telephone, SMS and e-mail. Thank you to all of You!