It is almost fun! Only almost, because as Seppo says "Hevonen kusettaa sua täysillä" ~the horse pisses to my eye (?)/ is pulling my leg, and does not want to run.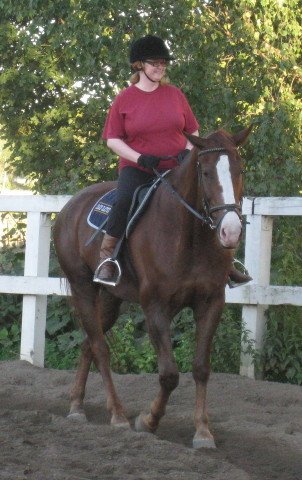 This is me w/ Polar. He is a bit smaller than Urjala, but a big horse anyhow.
Seppo biked by and took some magnicificant pictures yesterday.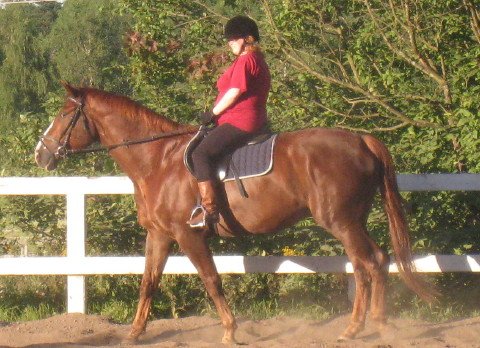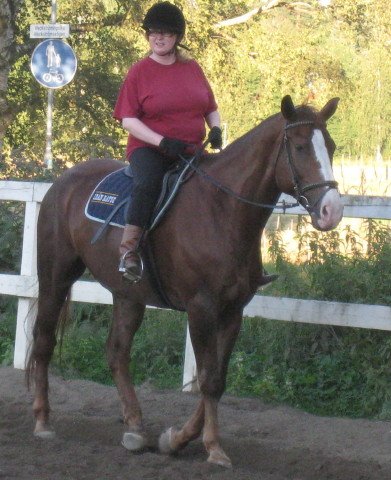 As you can see in this picture- I wondered many times what do the other riders do differently to get their horses to run.
Polar, Estonian torihevonen, "markethorse"
More horse pictures to come. Sorry if you are allergic.