Here you can see the insiders of THE friends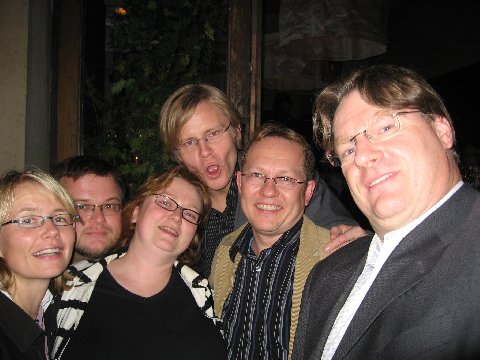 From the left, Mari, Heka, me, Tommi, Seppo and my dear Palle.
These are the people I hang out the most. No need to behave or be political correct. You are as you are and thats usually pretty low but enough.
This picture is from tonight. We were at restaurant
Demo.
  It was pretty good.
We discussed about
PPO's 100 anniversary,
the seating assigment, avecs and dresses.
We are waiting that someone would get a raise so we could go out to eat in
Postres
. We have this deal that every time as someone gets a raise you have to spend the first months difference to your friends. Quite nice. We have not figured out what to do if your income becomes lower...