Waiting for Palle to wake up to take us to the airposr. Us = Suris, Jaska and me. OK, we pick up the Soikkellsson family on the way.
I'm less organized than usually. I realized last night that I have no clue where exactly our hotel lies in Milano.
Kirsi was still at work, (11PM, sick) so no problem. She printed the map out. Hopefully she has it as we go to the airport ;)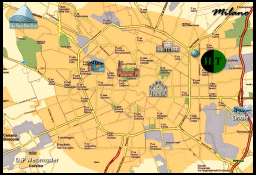 But my new Time Out Venice is missing, last seen in their apartment. Maybe it is in between bed and the wall- my nr one place to look for the M.I.A.  things.