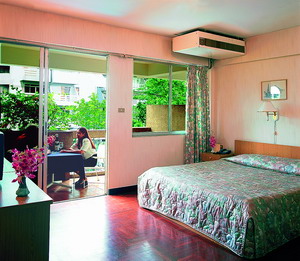 For one night in Bangkok, before we'll continue to Hanoi, we'll be staying in
Stable Lodge Hotel
as Tiitta recommended it to us.
On the way back we'll stay for 3 nights in
Shanghai Inn
, In Bagkok's Chinatown.
It will be interesting to get to see the Chinatown 24h. Hopefully not to hear.
So these are the pictures from the web, "real ones" are coming up!