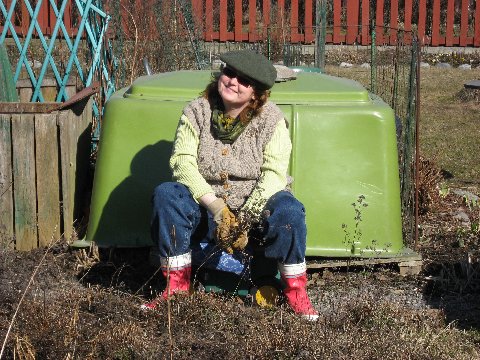 A happy gardener. This is a 6th spring we have at the cottage. Never has the spring been so early. We had fabulous outing to Mökki on Saturday to celebrate Palles mom's nameday (a finnish spesiality) w/Irma, Micke and Eve.
In the next picture you get to see the the main point. My new rubberboots- in lovely and lively Rasberry colour. And this is a part of the legend why we finns are so Nokia orientated. We have always had and used Nokia. The rubberboots are
Nokia boots
!
Here you see the boots in action: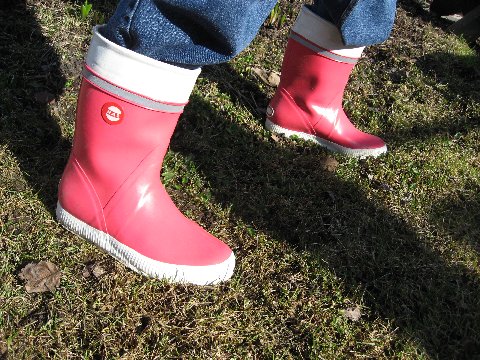 And this is how it looked in Ruskeasuo. March 31st 2007.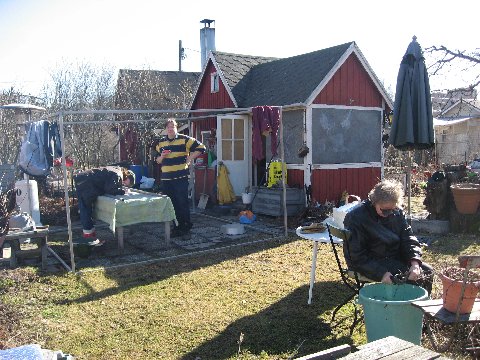 Huomio Minnis ja muut! Kai teillä on jo tälläset!