Soon you'll get to eat as good food in your home as we do here in Kalevankatu.
Todays delight is Turkish spaghetti.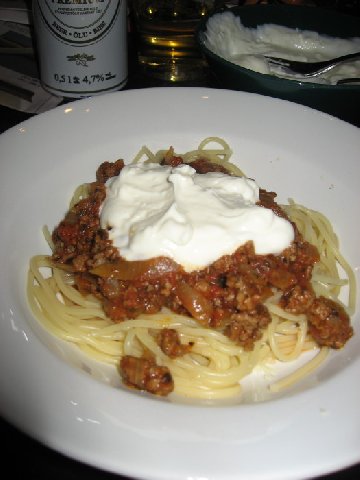 I've learned this recipe form a Nese Bati, a Turkish Au Pair staying in Gaithersburg, Maryland 1990-91.
I've always loved food where you have some kind of paste to add. Here the paste is yoghurt with garlic.
What you try to achieve is quite solid meat sauce and the yoghurt is as well not so runny. But as you mix them together on your plate (I prefer a deep plate) they will combine nicely
Meat sauce
Dice the onion.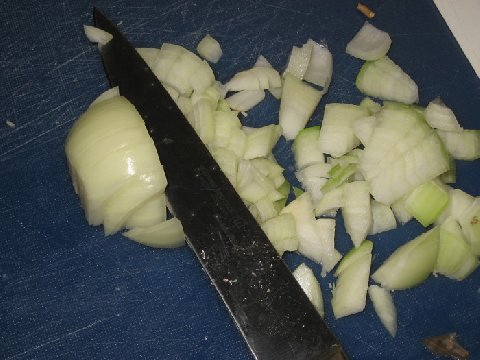 Fry the meat with quite high heat (so it gets bit brown, not only boiling gray) and add the onion bit later than meat. You try to make onion NOT browned fried but translucent.
Add pepper, chilli and salt/ or some beef or vegetable bouillon. Dried basilika works well on this one as well.
Drain the tomatoes = open the can and put the tomatoes to colander to get rid some of the excess water.
Add the tomatoes.
If you have tomato paste, now is time to add a bit of it.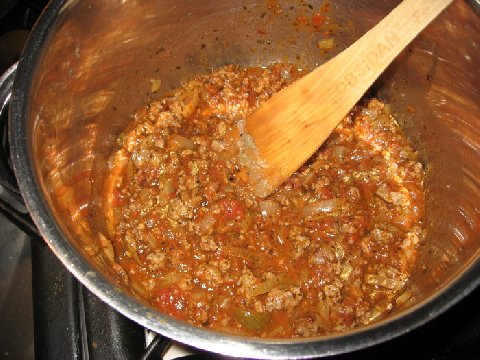 Yoghurt sauce
If you have normal yoghurt you want to get rid of the excess water from it by straining it. Coffee filter is great on this.  (The whey= hera that runs out is good liquid for example for bread making)
It takes as long as you have time for it. 15 minutes to couple of hours.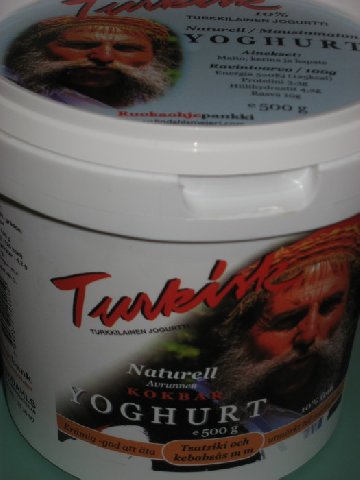 I use nowadays Turkish yoghurt that is already drained. Convenient and quick.
Press the garlic to strained yoghurt
.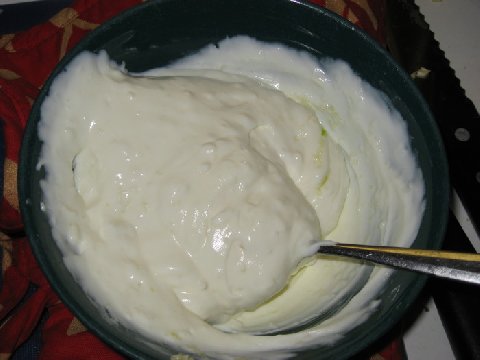 How to eat it?
You just pile up the ingredients starting like this and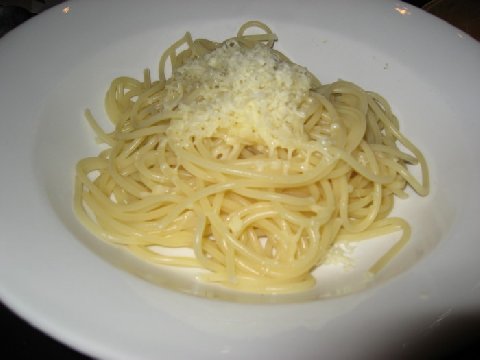 ending up like in the first picture. Then it's time to stir it together. Yammy! Be aware the strong garlicy breath you'll get.

Red wine goes extreamly well with it. This is my favorite Sicilian wine for strong garlicy pasta.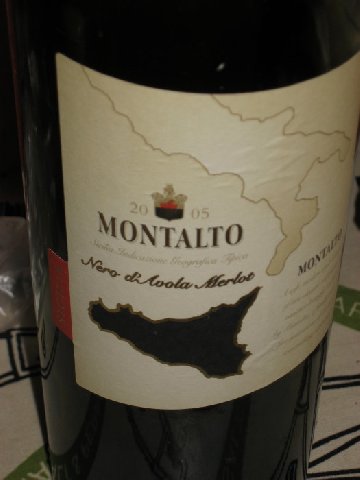 List of ingredients:

For 4 to 6 persons
600g minced meat, preferably pork and beef mix (from Wotkins, Stockmann or Hakaniemen halli)
3 onions, 2 if those are big
2 cans of diced tomatoes
coarse black pepper, newly ground up
chilli (I use two dried pods WITHOUT seeds)
1 bouillon cube or squirt of fond
Yoghurt
garlic
grated cheese (I've condescend to use Oltermanni, earlier if was the medium strong emmental)
Spaghetti (Barilla is my choice)